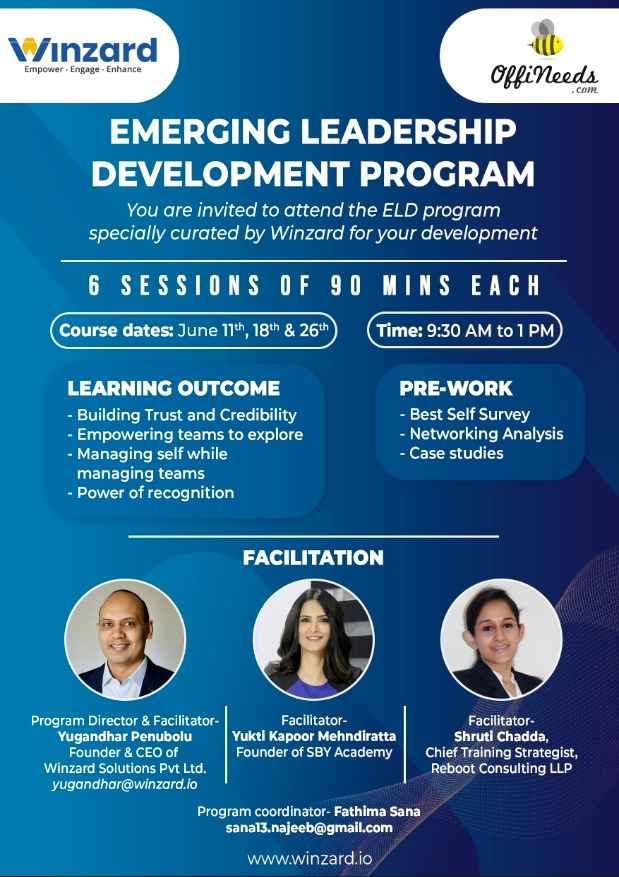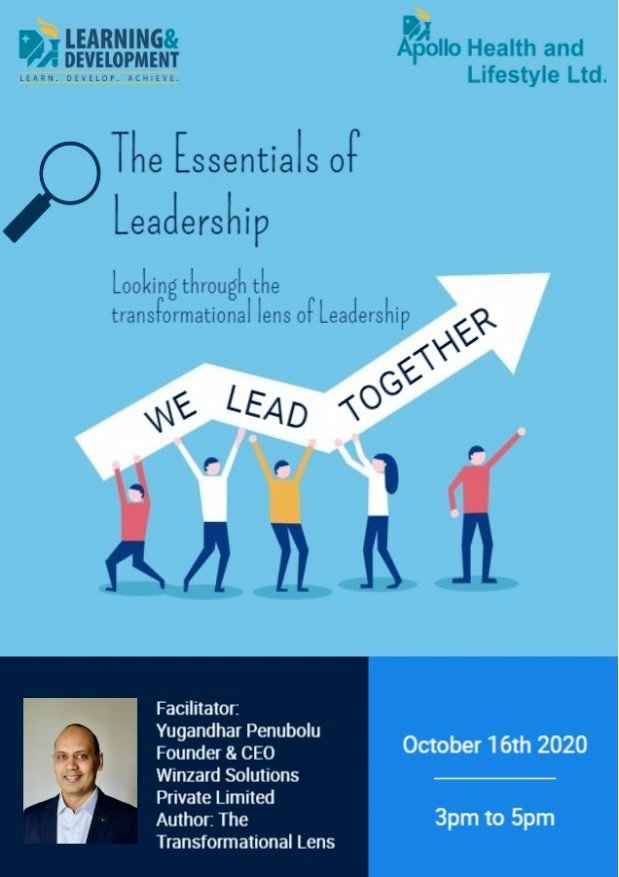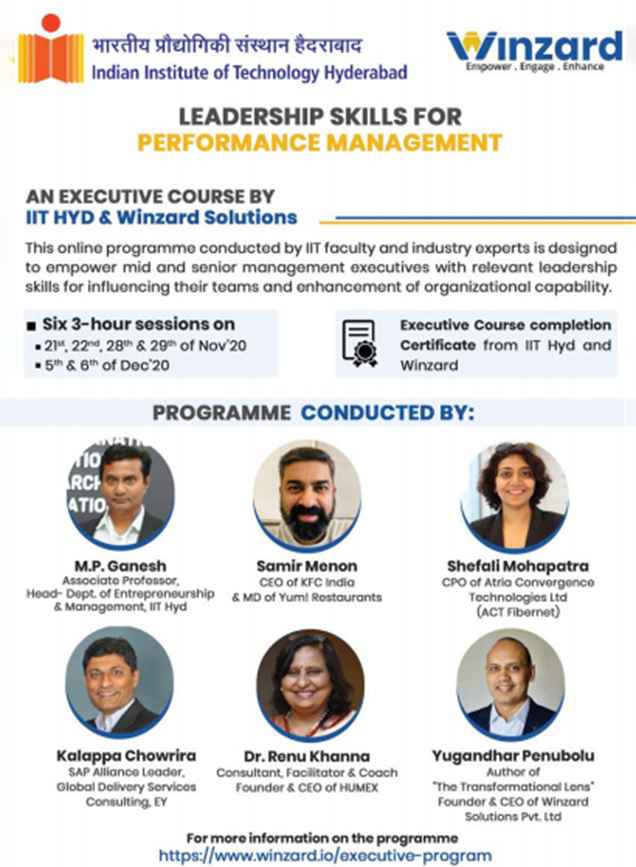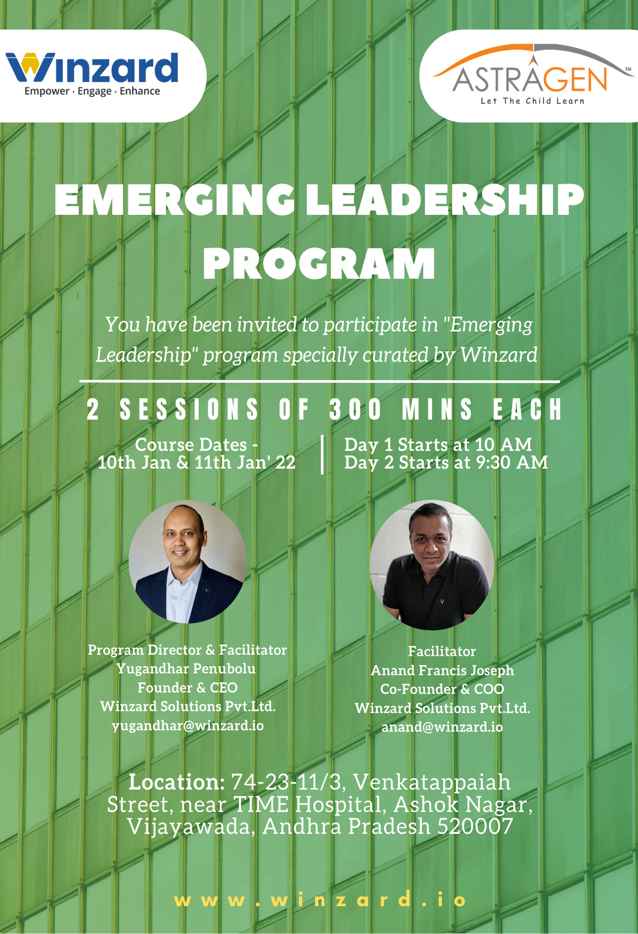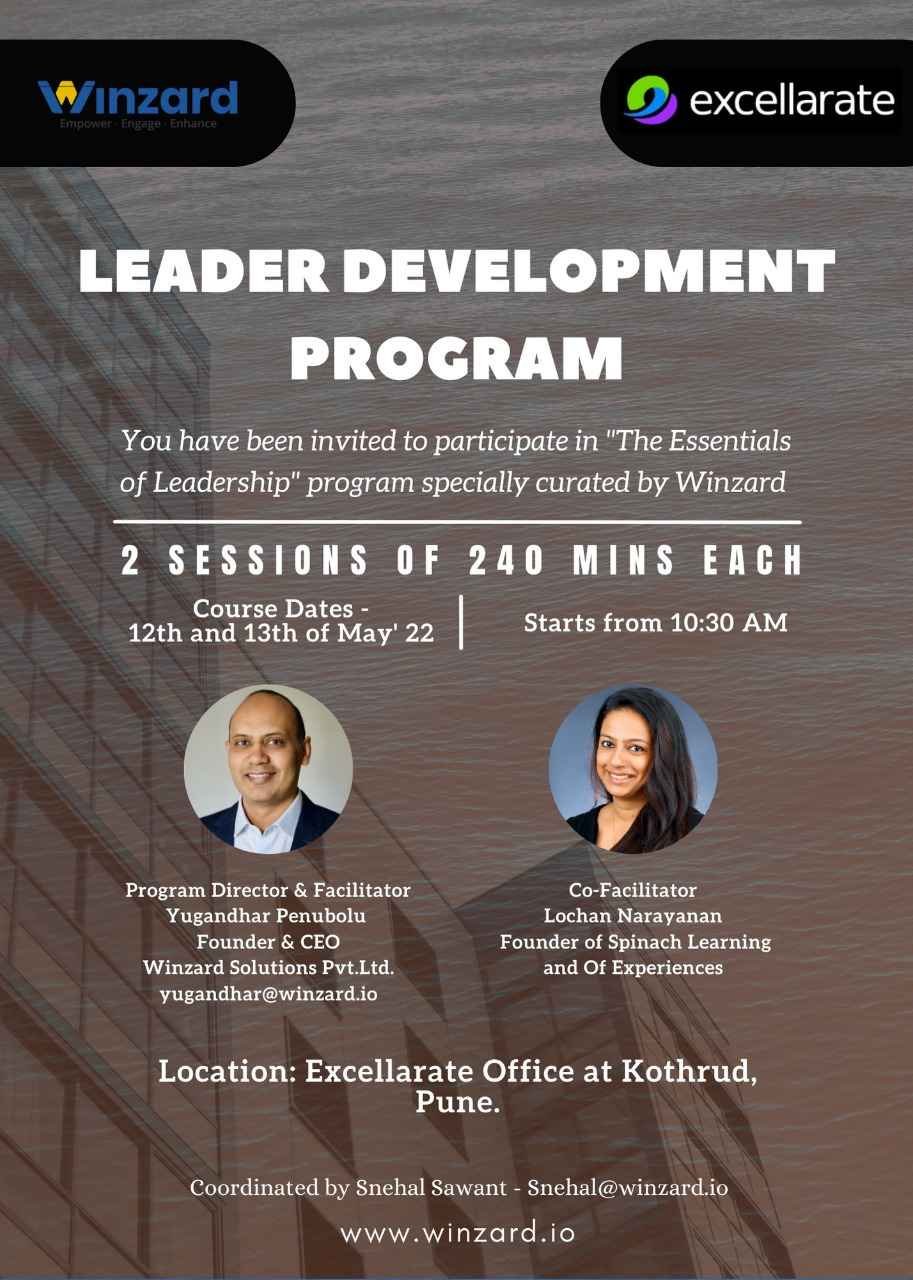 We believe that honing the seeking mindset and the culture of learning can lead to significant enhancement of organization's capability.
We consult with organisations to define the people performance management process and develop talent through interventions such as training, coaching, mentoring and executive Programs. The workshops involve highly curated content designed to suit the need at an organisation. The Winzard team understands the requirement and follows a mutually agreed approach.
The range of workshops include soft skills, interviewing skills, supervisory skills, leadership skills, influencing, strategic networking etc. Winzard also consults as well as does workshops in the space of Business planning, talent review, action planning, improving employee engagement, wellbeing and competency development.
The workshops include facilitation by inhouse or external experts. Case studies, group discussions, role plays are extensively used to enhance the experience, learning and engagement of participants. Assessment through Winzard tools is followed up by providing access to the tools to individuals and leadership. Every workshop is concluded with taking participant feedback which is shared with the Organisation along with key observations and developmental inputs.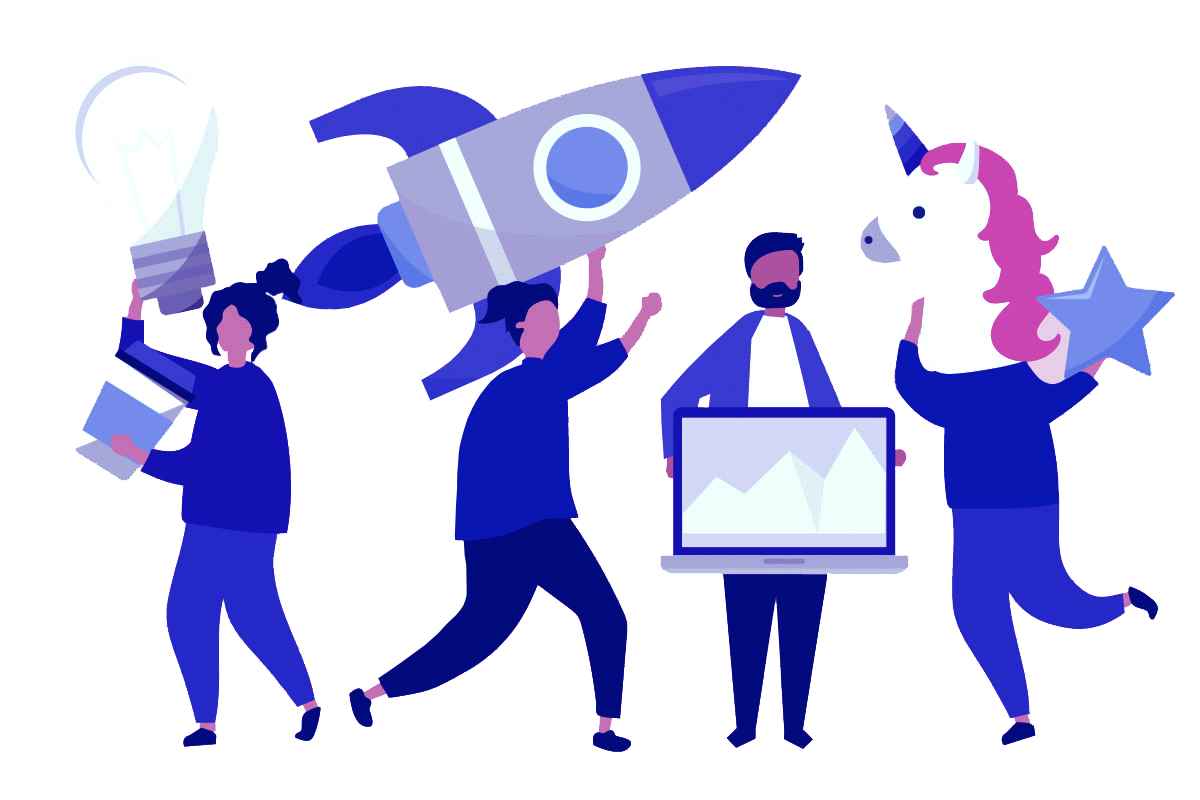 Leadership Excellence
Strategic Networking
Negotiating for Success
Power of Recognition
Transformational Lens for Leaders
Apply Now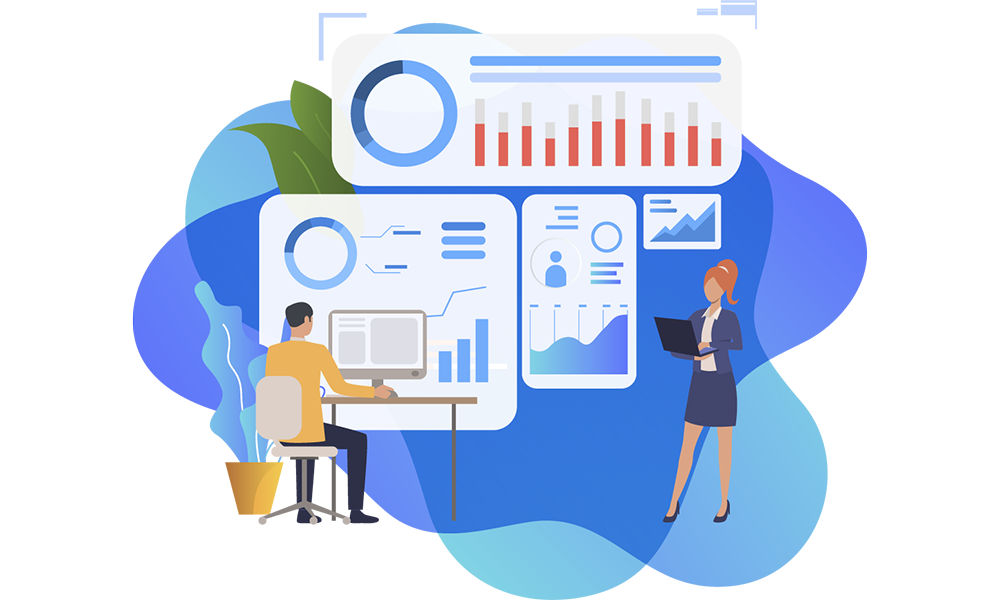 Manager Development
Empowering Teams to Explore
Building Trust, Credibility & Respect
Managing Teams while Managing Self
The Beginning
Emerging Leader Program
Apply Now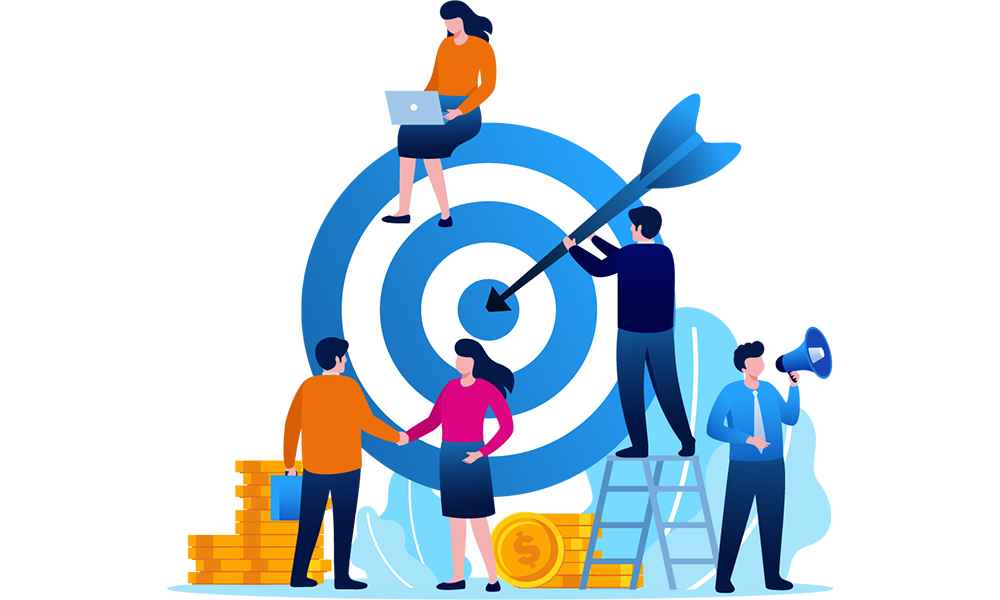 Empowered Individuals
Goal Achiever Empower to succeed
Effective Communication Skills
Emotional Intelligence
Building your Personal Brand
Apply Now
Coaching & Mentoring
Executive coaching and mentoring will benefit senior leaders and high potential employees. It will help them gain self awareness, assess their individual leadership style and enhance their strengths leading to increased confidence and better results
Executive Programs
Winzard partners with premier management institutes to bring to you executive workshops delivered by market leaders in different areas.
Recently Concluded IIT Hyd and Winzard - Leadership Skills for Performance Management
An online 3 week executive course was done by IIT HYD and Winzard between in the months of Nov and Dec'20 which included a participation: 30 Senior and Mid Management level executives.The content was delivered in 6 sessions by IIT faculty and industry experts.An executive course certificatification was offered from IIT Hyderabad & WINZARD upon completion.
Employee Engagement
Understanding engagement Improving engagement Team engagement
Emotional Quotient
Understanding your EQ Improving your EQ
Strategic Networking
Understanding Your network Building strategic networks Using your network
Participation: Max of 40 Mid and Senior Management level executives.
Content Delivery: 6 sessions by IIT faculty and industry experts.
Course fee: INR 20,000 + GST per participant.
Corporate discounts applicable if >4 employees register from the corporate.
Certification: An executive course certificate from IIT Hyderabad & WINZARD.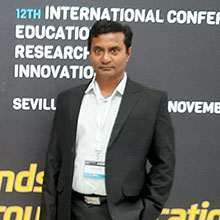 Program - Emotional Quotient M.P.Ganesh
Associate Professor
HOD of Entrepreneurship & Management IIT Hyderabad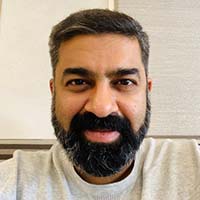 Program - Performance Assessment Samir Menon
CEO of KFC India
Managing Director of Yum! Restaurants
Program - Nurturing Talent Renu Khanna
Consultant, Facilitator & Coach
Founder & CEO, HUMEX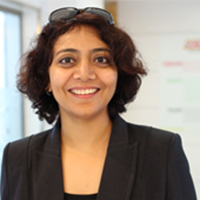 Program - Employee Engagement Shefali Mohapatra​
CPO of Atria Convergence Technologies Ltd
(ACT Fibernet)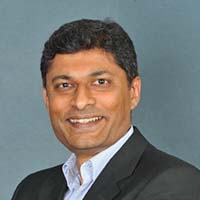 Program - Goal Management Kalappa Chowrira
SAP Alliance Leader
Life Sciences & Health Sector Leader, GDS Consulting. EY Global Delivery Services India LLP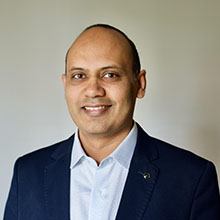 Program - Strategic Networking Yugandhar Penubolu​
Author of "The Transformational Lens"
Founder & CEO of Winzard Solutions Pvt. Ltd