We believe that learning is a personal journey for employees and that the culture of learning has the potential to enhance the organisation's overall capability. A learning culture helps employees improve their seeking and learning quotient. A Higher Learning quotient and growth mindset in people processes translate to higher organisation capability. Organisations understand that higher employee capability coupled with active engagement leads to better efficiencies, quicker turnarounds and also innovations. Therefore, organisations develop people by putting learning management processes in place. However, to support the learning management system, periodic expectation setting and review of competencies are essential. The insights from such competency reviews help design the individual learning path for the employee.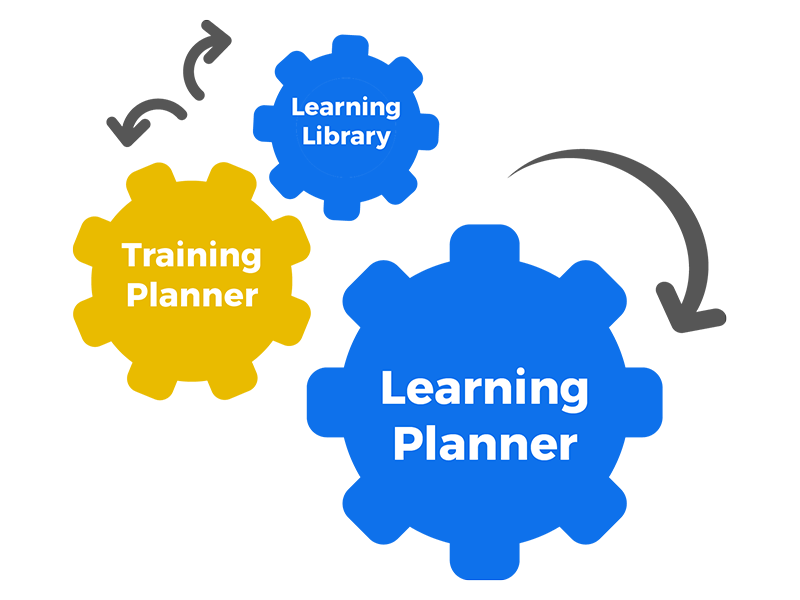 Winzard hosts Talent review and competencies assessment modules that support Winzard's Learning Management Platform with talent development gap analytics. The insights of development needs - technical or behavioural skills serve as the Training Need Analysis(TNA). Such analytics enables the organisation to design the individual learning path. Winzard's Learning Management System (LMS) is a seamless interlinked platform of the Learning Library, Learning Planner and Training Planner. This will ensure that learning is driven by both the organisation and the individual.
The Admin of the Organization can create a highly customised learning library with modules or module groups. The modules can include links/videos/docs and assignment of the modules or module groups to individuals or teams can be done with ease. The admin can also create training programs on the platform and assign individuals and trainers to the programs. Such programs can include a highly customised assessment form and feedback form. The Assessment form is customisable and the Admin can design the form with questions that accommodate text/multi-choice/multi-select input as answers on the platform. Winzard's Learning Management System includes many more features such as microlearning, program nomination and attendance that make the process engaging, accountable and valuable. Using the library platform, the admin can house learning material pertaining to induction, process documents, videos, industry-relevant reference work etc which can be assigned to employees using the planner. In Winzard's Learning Management System (LMS), the Admin can manage the content in the library at each employee's Learning Management Online login using filters made available in the platform. The Employee can also explore the library and add modules to their planner through the Learning planner for enhancing capabilities.
Winzard, through the Learning Management Platform also supports the organisation with content creation, reviews, planning and workshops through its consulting and workshops wing.
Request Demo