Talent is complex and leaders need data to manage and make people decisions.
Not all employees fit a specific process or job. Their potential and capabilities vary. They come with varied strengths and development areas. Performance and achievement of goals does not necessarily mean that the employee suits larger responsibilities or can manage large teams etc. Winzard helps gather inputs about team members from their respective supervisors pertaining to performance, potential, job fitment, loyalty, development areas and strengths. This information is provided in a graphical representation and aided with custom filters for consumption at a leadership level.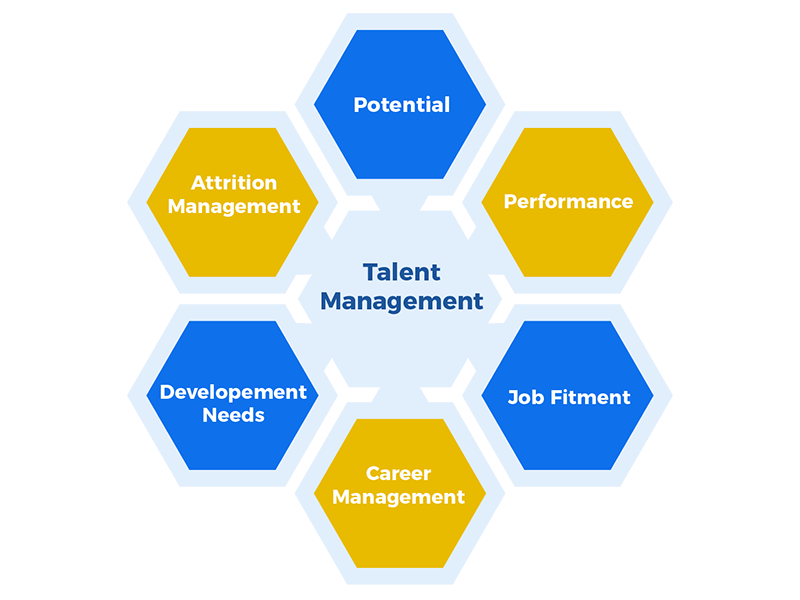 An inbuilt algorithm processes these inputs and dishes out the output in the form of a dashboard of recommendations on talent decisions to be made. We give insights into Career Planning, Succession planning, Attrition management, Job fitment and Development needs using the questionnaire and algorithm developed by Winzard. The UI and UX are designed to understand who needs what intervention to ensure there is progress at an individual level leading to enhanced organisational capability.
To ensure that the key observations result in effective action, an Action Planning tab is provided in the product. The decisions that are taken from the Talent Manager Insights can be assigned to a specific person responsible along with details. The table in the tab also tracks progress on an Action plan – On track, Completed or Past due.
Request Demo